Specialist high-end painters and decorators
McDonald Painting Contractors is a family-run painting and decorating company based in Cheshire in the North West of England.
We provide painting and decorating services in our local area Chester, North Wales and the Wirral. Furthermore we undertake industrial and commercial painting and decorating projects all over the UK with our dedicated team of experienced painters and decorators.
---
Our decorating services
– Residential painting & decorating
– Commercial & industrial painting
– Maintenance painting contracts
– Long-term programmed painting contracts
– Spraying & hand-painting of kitchen units and furniture 
– Internal & external painting and decorating
– Hand-painting and spraying of uPVC doors and windows
– Roof painting
– Wallpaper hanging
Read more about our services, our team and our values.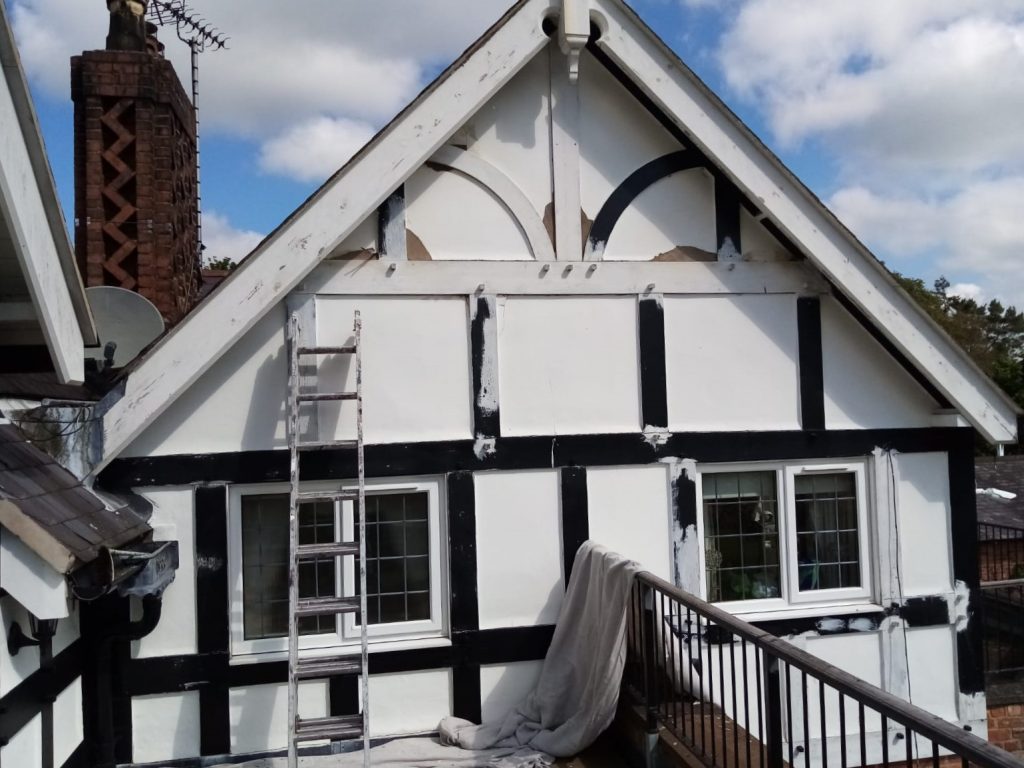 Areas of expertise
McDonald Painting Contractors undertake a wide variety of jobs within the painting and decorating industry. Not only do we specialise in decorating homes of all sizes inside and out, we are also experienced in painting restaurants, cafes, offices, shops, hotels, hospitals and schools. In addition to these services, we have experts in our team who specialise in hand-painting and spraying furniture and kitchen cabinets. Along with the kitchen walls, we can give your old kitchen units and cabinets a full makeover! Have a look at some examples over on our Instagram page (and don't forget to follow us!).
Although our local area is Chester, North Wales, the Wirral and surrounding towns and villages, we have undertaken many commercial projects across the UK. Want to know more? Have a look at what our customers say about us. Don't forget to visit our Instagram and Facebook pages to see what we're up to right now!