Work in progress: Step behind the scenes with us at Ty Nant Surgery, Prestatyn
We are currently working on a big conversion project in Prestatyn North Wales. Ty Nant Surgery is being converted to a brand new veterinary surgery; needless to say this requires a lot of work from all sorts of trades. McDonald Painting Contractors were chosen as the painting & decorating sub-contractor and we are extremely grateful for this interesting opportunity.
Have a look below for a few shots from the site; there's still a long way to go, but with it being a well-organised conversion project we are all working together efficiently. We are seeing incredible progress in a short space of time! We are beyond excited to present the end result upon completion. There is no doubt that this soon-to-be veterinary surgery will be first class and the preferred option for any pet owners in the area.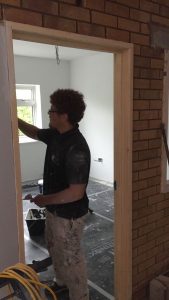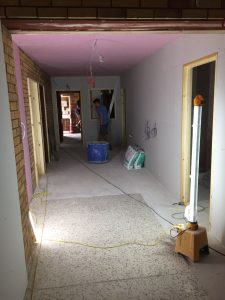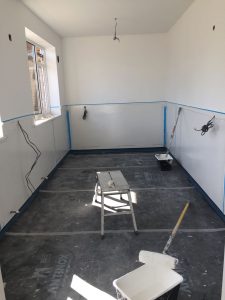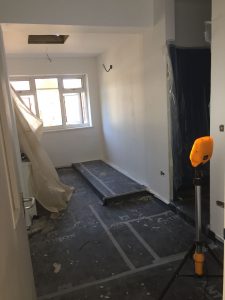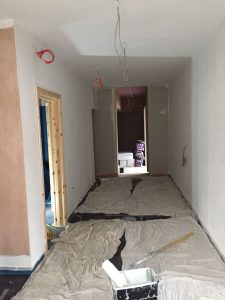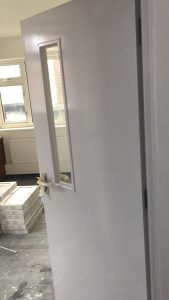 Our painting and decorating work at Ty Nant Surgery is a great addition to our list of previous projects within the medical sector. We have previously done work at St. Cath's Hospital, Hoylake Medical Center, Clatterbridge Hospital and The Countess of Chester. We are always looking for new opportunities!
Upcoming projects?
Alongside our work at Ty Nant Surgery we are currently undertaking many residential projects this summer too, with the weather allowing for plenty of exterior decorating work to be done. Whether you are after professional painting & decorating contractors or sub-contractors for commercial or industrial work, or looking to have your property transformed by reliable decorators with high attention to detail – get in touch with us using the form below or give us a call on 07851 113 929  to schedule an appointment for a free quotation.
Like to know a little more first? Read about McDonald Painting Contractors or have a look at a few more blog posts here.
Stay tuned for more updates from McDonald Painting Contractors by following us on Facebook and Instagram.