Is your kitchen in need of updating? Your kitchen may not need replacing, but a kitchen makeover with McDonald Painting Contractors may be just right for you. Sometimes changing the colour or giving it a matte finish instead of the glossy finish you've had all along can really make a difference. If you've decided on a new colour for the walls, don't let the colour of your kitchen cabinets hold you back! Go with the colour you love, and have the kitchen cabinets match with a fresh and modern look.
We are taking on more and more redecorating projects for both kitchen walls and cabinets, which gives the feeling of a brand new kitchen altogether – without having to replace the actual cabinets.
Let M&R Painting Contractors reinvent your kitchen
All you need to do is choose your colours and decide on a matte or glossy finish. You save the money you would have spent on a brand new kitchen, and avoid the hassle too. Our painters and decorators are fully trained to handpaint kitchen cabinets, and we also have the equipment to spray the kitchen units as well as any other furniture you might like to give a makeover. Curious?
Have a look at a recent kitchen makeover: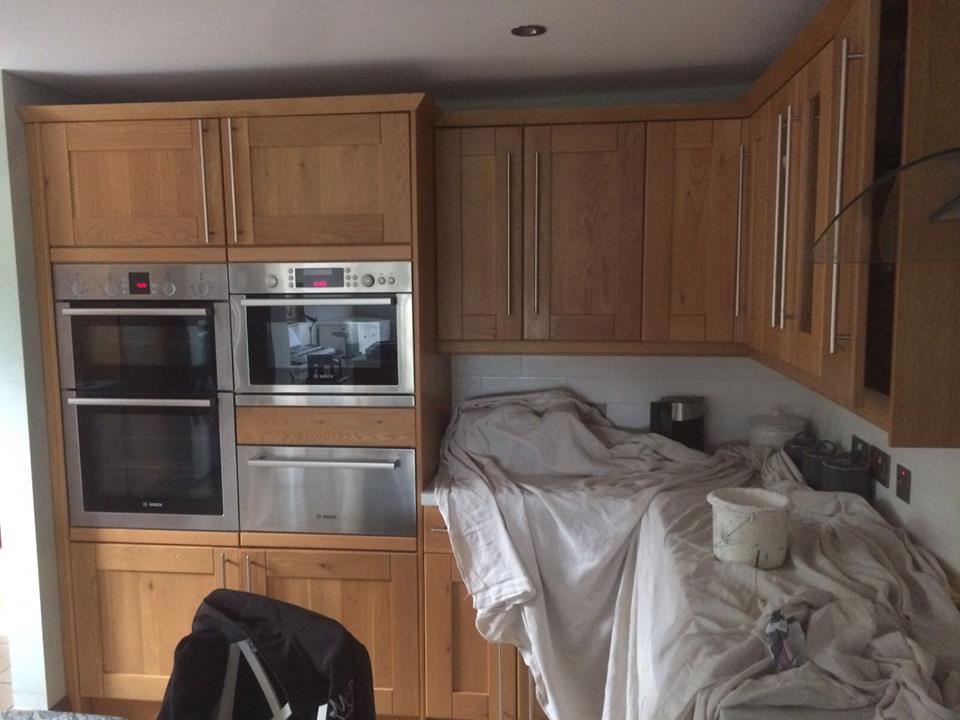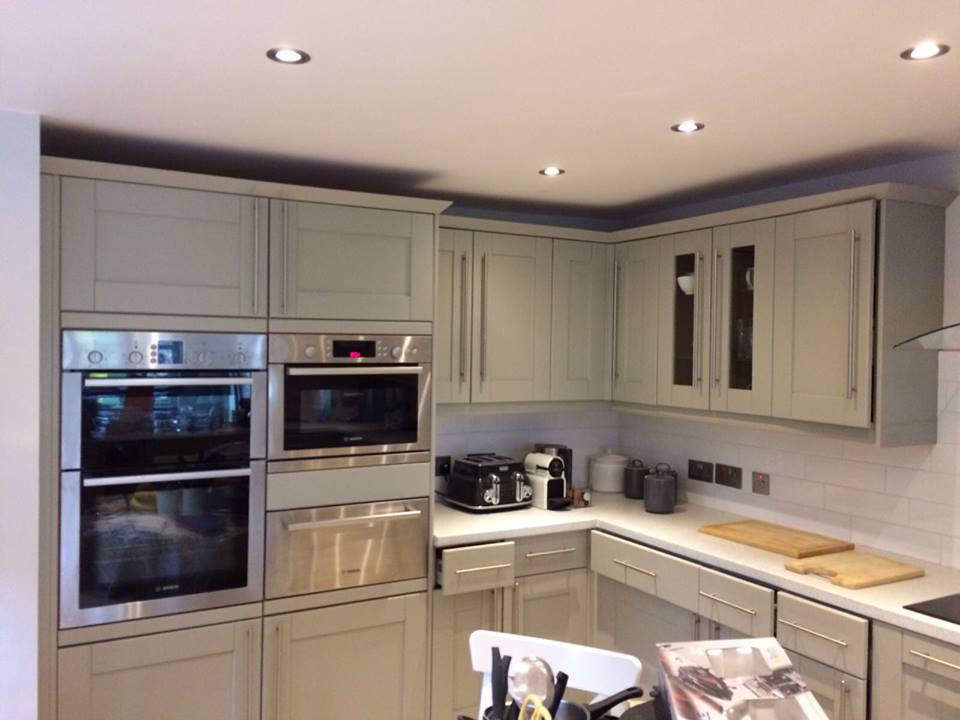 This fresh and modern colour definitely made the kitchen look and feel brand new – a complete transformation! Get in touch with us for more information about our kitchen transformations and furniture spraying.
For more before and after pictures, take a look at our Projects Gallery and Instagram page.